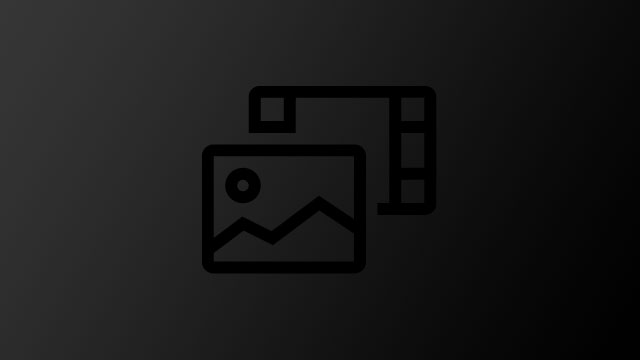 Season 1
The Daily Habit - Season 1
The Daily Habit gives viewers a half-hour with their favorite riders from the worlds of surfing, skateboarding, snowboarding, wakeboarding, BMX & FMX. It also features in-studio celebrity interviews and live performances from cutting-edge musicians.
| | |
| --- | --- |
| Synopsis | The Daily Habit gives viewers a half-hour with their favorite riders from the worlds of surfing, skateboarding, snowboarding, wakeboarding, BMX & FMX. It also features in-studio celebrity interviews and live performances from cutting-edge musicians. |
| Athletes | Henry Rollins, Zeke Piestrupp, Kassia Meador, Donavon Frankenreiter, Benji Weatherley, Pat O'Connell, Stephen Murray, Danger Ehren, Cory Nastazio, Pat Parnell, Brande Roderick, Ryan Guettler, Mike Escamilla, Kevin Robinson, Hahn Choi, Morgan Wade, Bem Snowden, Sandra Sanchez, Gary Young, Ben Snowden, Alistair Whiton, Keight Beaven, Nate Wessel, Rick Thorne, Jessica Chobot, Allan Cook, TJ Lavin, Jim Bauer, DJ Exonerate, MisCalculate, Snafu, Tawdd, Drake McElroy, Ronnie Faisst, Nate Adams, Kenny Bartram, Jeremy Stenberg, Doug Parsons, Sven Barth, Jeff Kargola, Brian Deegan, The Loved Ones, Ailo Gaup, Trigger Gumm, Jordan Morris, Bucky Lasek, Austen Seaholm, Chris Pastras, Omar Hassan, Chad Bartie, Brian Patch, Christian Hosoi, Patrick Melcher, Daniel Shimizu, Mike Vallely, DJ Chavez, Tony Magnusson, Sergie Ventura, Chris Fairbanks, Tony Hawk, Jereme Rogers, Timmy B, Pierre-Luc Gagnon, Chris Gentry. Zeke Piestrup, Nate Sherwood, Steve Van Dores, Clint Peterson, Brian Sumner, Jeremy Wray, Danny Supa, Tony Alva, Ray Barbee, Richard Mulder, Chet Thomas, Chet Childress, Colt Cannon, Kris Markovich, Dayne Brummet, Lincoln Ueda, Eric Dressen, Pat Duffy, Headset Seth, Max Dufour, Scott Kane, Jeron Wilson, Lee Smith, Tom Knox, Darrell Stanton, Bart Saric, Emmanuel Guzman, Zeke Piestruo, Matt Skiba, Willy Santos, Joe Sib, Benji Galloway, Paul Rodriguez, Brian Schaerer, Ryan Clements, Chad Shetler, Corey Adams, Greg Lutzka, Stratford Hardley, Josh Evin, Chico Brenes, Peanut Butter Wolf, Chaz Pineda, Stratford Hartley, Cesario 'Block' Montano, Aaron Astorga, Rosie, Jake Brown, Renee Renee, Ryan Sheckler, Kevin Larsen, Steve Alba, Charlie Thomas, Bob Burnquist, Jimmy The Greek Marcus, Heidi Fitzgerald, Mike Rogers, The Talk, Andy McDonald, Karl Watson, Mikey Taylor, Mr. Lif, Matt Kirsh, Jesse Fritsch, Ted Newsome, Laban Pheidias, Keir Dillon, Scotty Arnold, Todd Richards, Kurt Hoy, Anne Molin Konsgaard, Dave Downing, Steve Fischer, Shawn Farmer, Lindsay Jacobellis, Erin Comstock, Mark Frank Montoya, Scotty Lago, Kier Dillon, Dingo, Marc Frank Montoya, Travis Parker, Tina Dixon, Gretchen Bleiler, Hannah Teter, Elena Hight, Andy Finch, Louie Vito, Jessica Dalpiaz, Amber Stackhouse, Tara Takides, Shaun White, Luke Trembath, JJ Thomas, Charleston Duvaine, Travis Rice, Brad Gerlach, Serena Brooke, Rochelle Ballard, Chris Malloy, Nathaniel Curran, Greg Browning, Taylor Knox, Keith Malloy, Matt Archbold, Sunny Garcia, Joe Curren, Cheyne Magnusson, Tamayo Perry, Zeke Piestrup., Sean Haggar, Robert August, Robert *Wingnut* Weaver, Jodie Nelson, Matt Biolos, Chris Ward, Tim Curran, Omar Etcheverry, Teddy Navarro, Adrian Buchan, Mike Parsons, Colin McPhillips, Fred Patacchia, Brett Simpson, Keith Allen, Mike Losness, Dino Andino, Evan Slater, Greg Long, Cage, Bobby Martinez, Tyler Warren, Kalani Robb, Anastasia Ashley, Danny Fuller, Brenden Margieson, Damone, Laurie Towner, Dylan Longbottom, Shane Dorian, Keala Kennelly, Timmy Reyes, Alek Parker, Matt Beacham, Jose Gonzalez, Jesse Billauer, Murder by Death, Dane Gudauskas, Darryl Flea Virostko, Sanoe Lake, Patrick Gudauskas, Rob Machado, Heath Walker, Davee Blair, Mary Osborne, Elan, Mike Todd, Izzy Tihanyi, Coco Tihanyi, Erik Ruck, Brian Grubb, Danny Harf, Shawn Watson, Shane Bonifay, Rusty Malinoski, Ben Greenwood, Daniel Watkins, Adam Banton, Jason Lytle, |
| | |
| --- | --- |
| Genres | Action Sports |
| Director | Jennifer L. Goodman |
| Studio | FUEL TV |
| Rating | not rated |
| Runtime | 67 hours 34 minutes |
| Season | 1 |
Season 1 Episodes
FUEL TV may request cookies to be set on your device. We use cookies to let us know when you visit our website, to understand how you interact with us, to enrich and personalize your user experience, and to customize your relationship with FUEL TV. Click on the different category headings to find out more. You can also change your cookie preferences at any time. Note that blocking some types of cookies may impact your experience on our website and the services we are able to offer.
Manage Cookie Preferences
These cookies are strictly necessary to provide you with services and features available through our website. Because these cookies are strictly necessary to deliver the site, you cannot refuse them without impacting how the site functions.
These cookies are used to enhance the functionality of the site. They help us to customize the site and application (where applicable) for you in order to enhance your experience. Although important to us, these cookies are non-essential to the use of the site. However, without these cookies, certain functionality may become unavailable.
These cookies are used to make advertising messages more relevant to you and your interests. They also perform functions like preventing the same ad from continuously reappearing, ensuring that ads are properly displayed, and in some cases selecting advertisements that are based on your interests.
These cookies collect information to help us understand how the site is being used or how effective our marketing campaigns are. They help us to know which pages are the most and least popular and to see how visitors move around the site. These cookies may be set by us or by third-party providers whose services we have added to our pages.